CLEANING OF AIR, SURFACES AND OBJECTS BY PLASMA IONIZATION. LEARN ALL ABOUT OUR DISINFECTION PRODUCTS AND KEEP YOUR SPACE SAFE.
DISCOVER THE TECHNOLOGY USED AND THE DIFFERENT USES OF WORLDWIDE CASH MACHINES DISINFECTION PRODUCTS. SEE ALL OUR AVAILABLE MODELS AND CREATE A SAFE ENVIRONMENT
All the equipment has a plasma generator capable of generating between 7 and 13 million ions per cm3 and leaving all pathogens at their fingertips inactive and unable to spread and cause infections. The process is 100% safe for people around it and eliminates 99.99% of all pathogens. All products have been tested by three independent laboratories.
No maintenance. No filters or consumables.

Just turn it on and it's already working.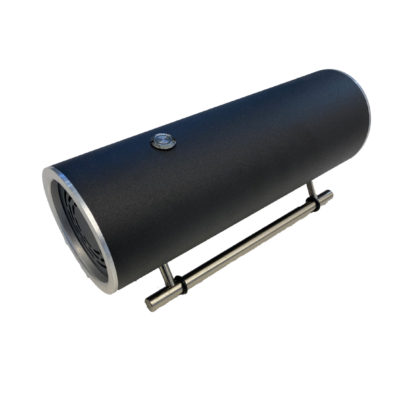 Our products generate between 7 and 13 million ion particles per cm3 which are then launched into the disinfection space. The negative ions (anions) link to the molecular structure of virus and bacteria which have a positive charge, neutralizing them completely.
The disinfection process isn't only applicable to the particles present in the air but also to all the pathogens and pollutants that are find themselves on the surface within the reach of the machine (tables, computers, objects, clothes, etc.)
The Cash Machines disinfection products improve the air quality of the spaces where they are utilized, such that you should consider no leaving the windows open and thus improve the working environment as well as reduce heating costs.
Improve productivity by protecting the health of your employees and attract customers by showing you care about their wellbeing. COVID-19, salmonella and all types of virus and bacteria are neutralized by our products.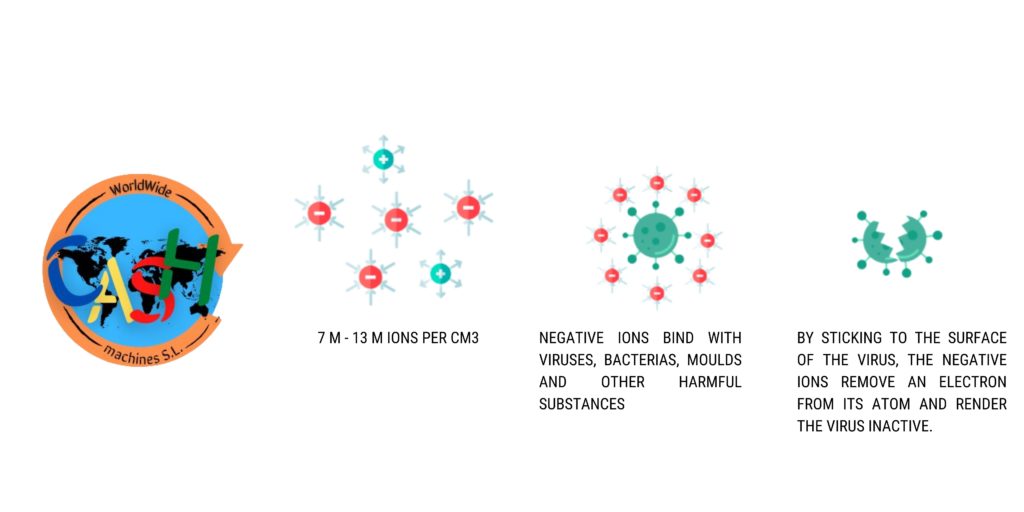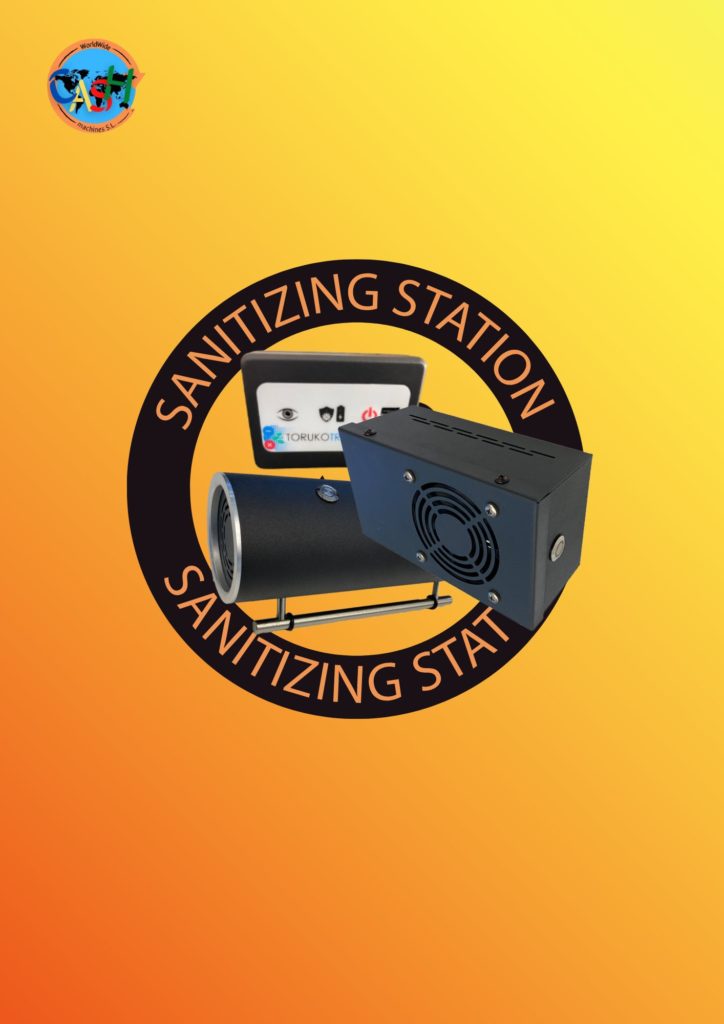 Unlike other disinfection technologies, plasma ionization doesn't generate product that can be toxic for people or corrosive for objects and surfaces. That is why is is 100% safe for everyone present during the disinfection process.
By combating pathogens present in the air, such as dust and bad smells, the plasma ionization adapted by our products improves air quality. Our products don't need any maintenance or supply of any kind, simply turn on the machine and don't worry about the rest,
Protect your employees and clients!
Personalised Disinfection
Do you have any disinfection ideas or projects in mind? Get in touch with us and we will do our best to carry it out!
At Worldwide Cash Machines we work to provide the right products for individuals and multinational companies.